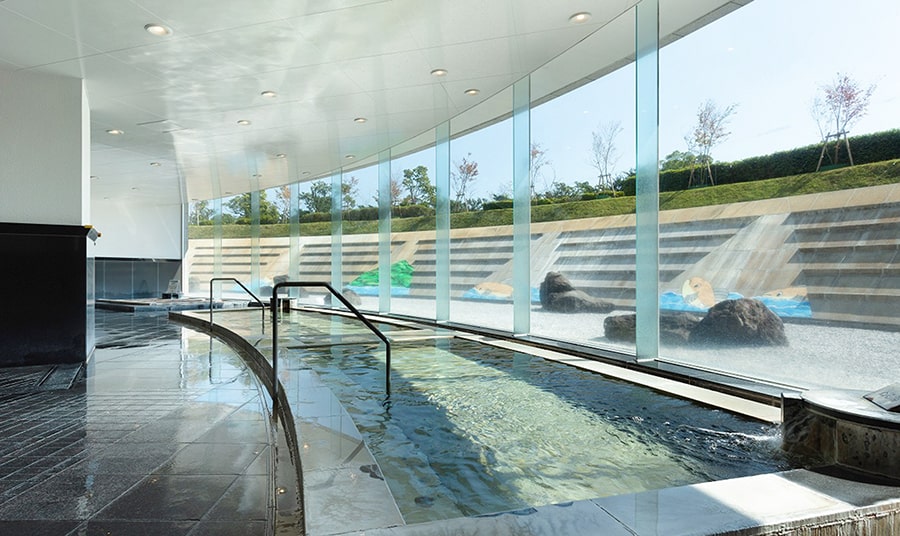 Hotel Kyocera has various relaxation facilities including a grand spa, various spas surrounded with a genuine nature,
and an indoor pool filled with sunshine. The spa area of Hotel Kyocera is a paradise of water, greenery and lighting.
Let your mind and body relax drift with the flow of the water for a bit of respite and rejuvenation,
and immerse yourself in a true resort experience.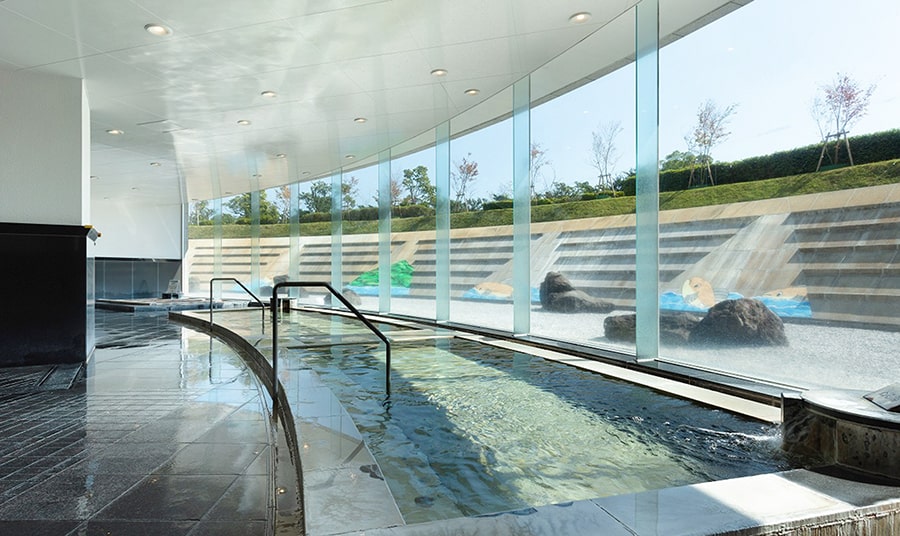 Main bldg.B1F

Sports & relaxation OXYA

OXYA is located in the main building, and has a Japanese spa (hot spring), indoor heated pool and gymnasium for your relaxation. The source of our Japanese spa comes from a spring 1,050 meters underground.

* Use of the indoor heated pool and gymnasium is restricted to guests staying at the hotel and members of OXYA. (Visitors can use the Japanese spa.)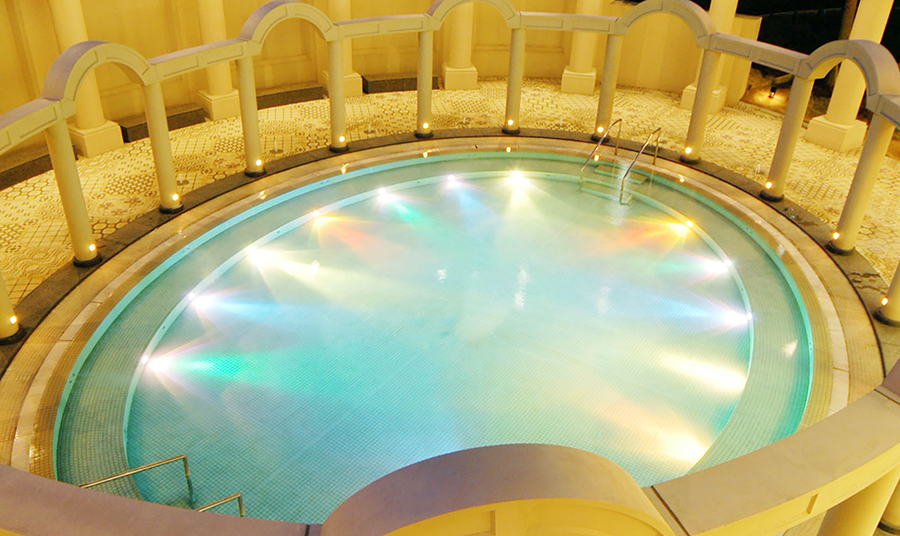 Annex.B1F

Theme spa EDEN

Eden spreads from Annex B1F out into the open air. This spa allows you to relax in the comfort of your swim wear. Take advantage of our various facilities including an ancient Roman bath, medicinal rock bath, jacuzzi, sauna and more.

* Eden open for a limited period (Summer vacation, and Golden Week)

* Rental swimwear is available. You can also use your own swimwear.