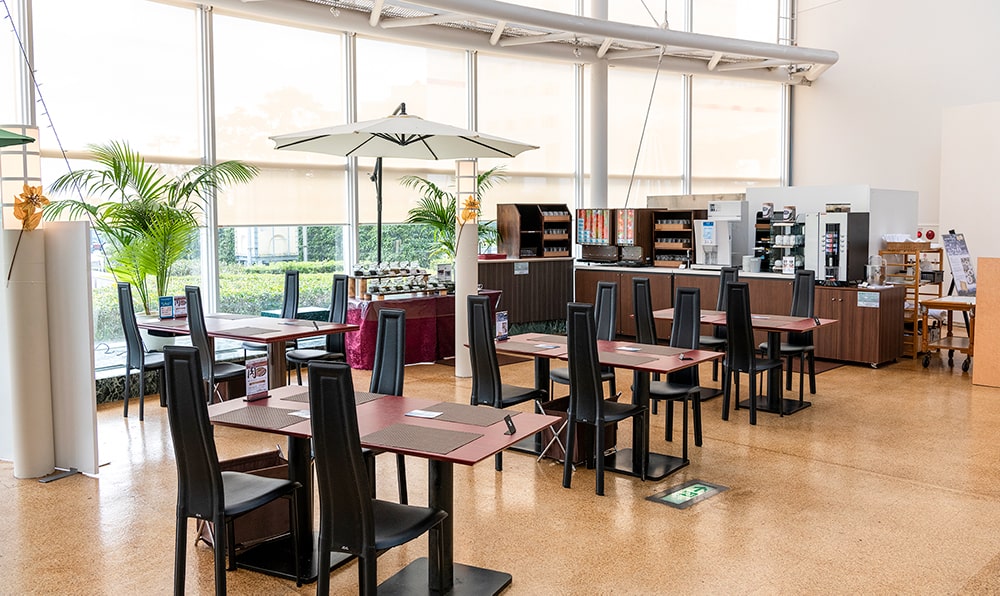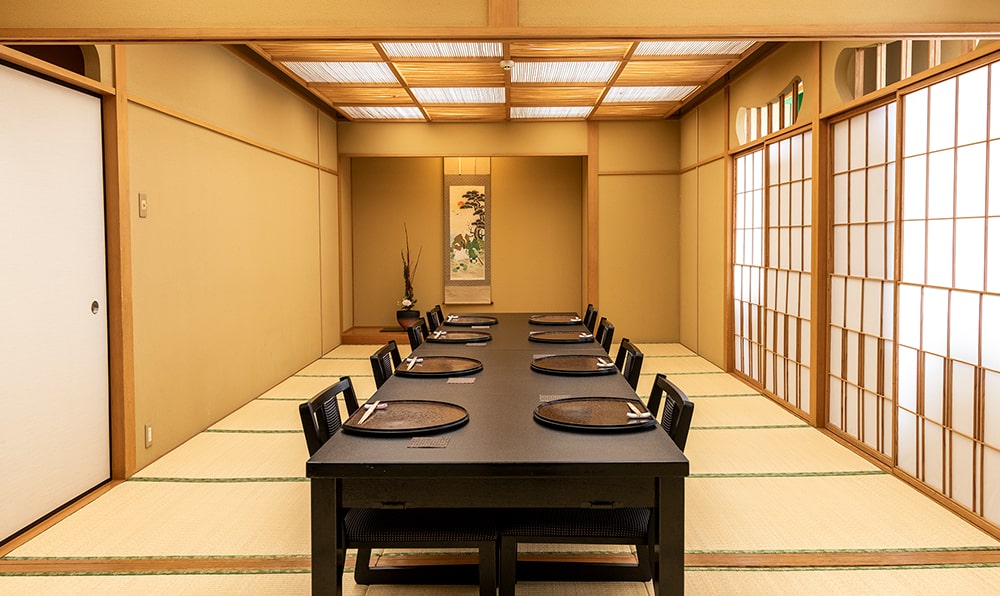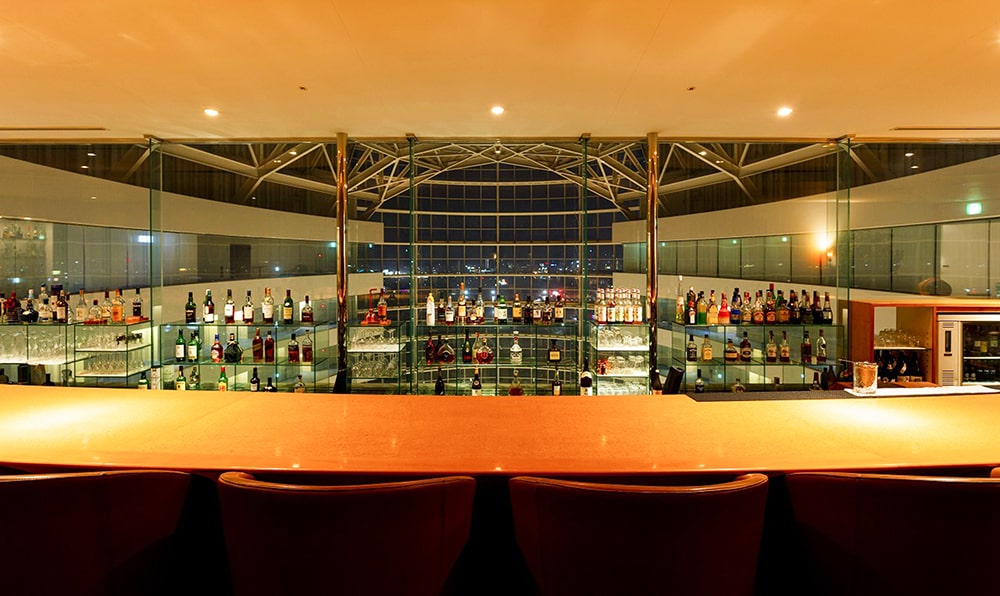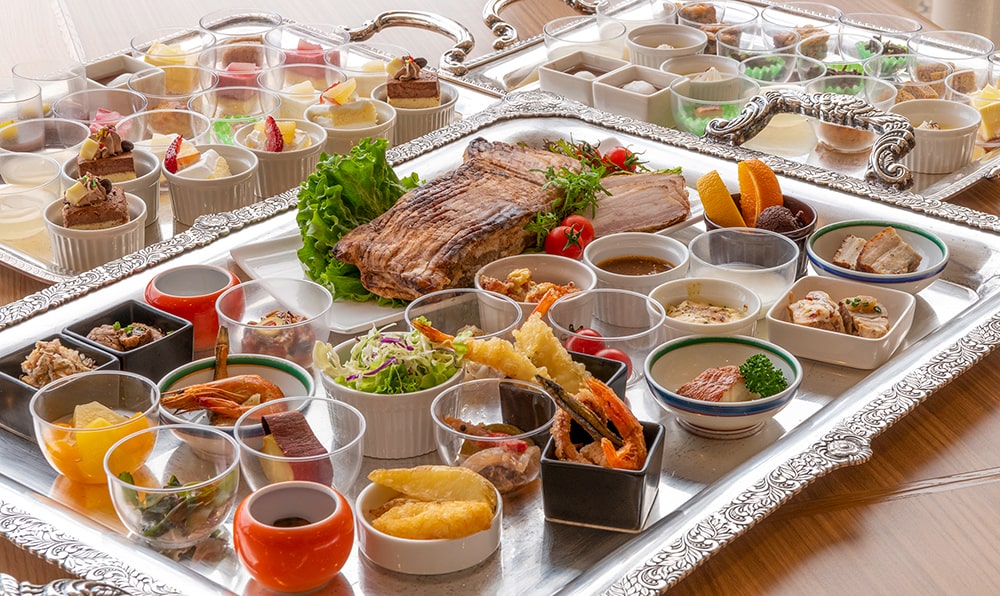 Enjoying the tastes of local foods on location will enthrall you on this unforgettable trip. All of our dishes
are made with refined skill and use seasonally fresh, local ingredients. You can select from Japanese and western cuisines and a buffet.
Enjoy our chefs' exquisite dishes and staff's hospitality. We strive to develop delicious menus by using
local seafood, Japanese Kurobuta pork, Japanese Kuroge Wagyu beef, and vegetables grown under the sun of Japan's southern island.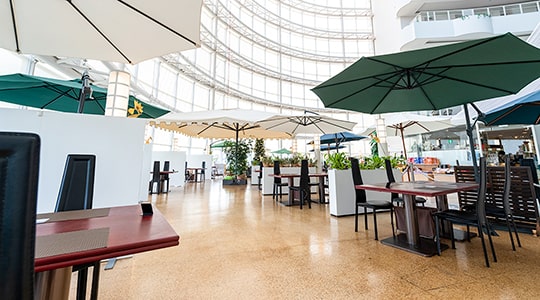 Main bldg.1F

Western restaurant Del Sole

Del Sole is located in Hotel Kyocera's sun-drenched atrium space. This open restaurant presents you with a sense of freedom set in front of the beautiful views of the Amori River flowing near the hotel, abundant nature, and a panoramic view of the Kirishima mountains. Enjoy a refreshing lunch time in the sunshine, afternoon tea time, and dinner under the glittering stars in Del Sole.
OPEN

10:00~20:00 (last order 19:00)
Saturday:10:00~21:00 (last order 19:30)
Holiday

Wednesday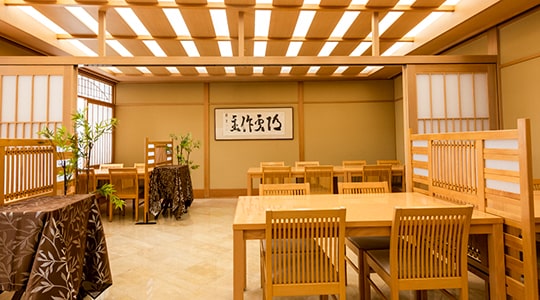 Main bldg.3F

Japanese restaurant KYO-HARUKA

KYO-HARUKA provides you with traditional Japanese atmosphere and cuisine made from high quality ingredients of the Satsuma region, with Kagoshima shochu and Japanese sake available.
OPEN

lunch

11:30~14:30 (last order 14:00)


Dinner

17:30~20:00 (last order 19:00)
 Saturday:17:30~21:00 (last order 19:30)
Holiday

Tuesday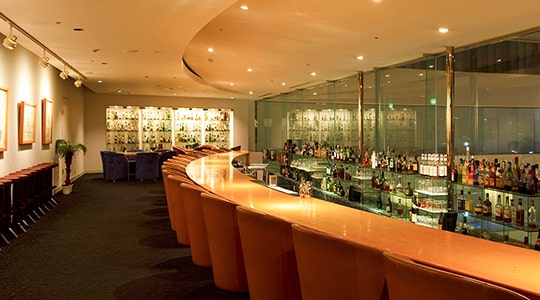 Main bldg.13F

Main bar Amore

Amore creates elegant atmosphere under the beautiful southern night-view. Relax and enjoy our large selection of wines, Kagoshima shochu and original cocktails.
OPEN

19:00~23:00 (last order 22:30)
Holiday

Sunday,Monday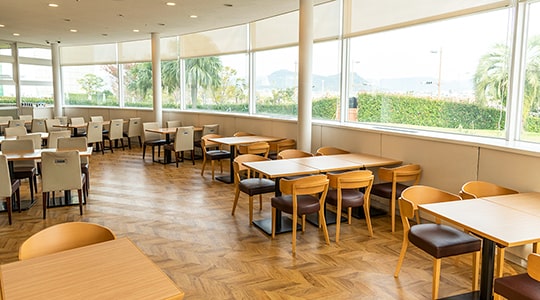 Annex.1F

Buffet restaurant YUMENOKUNI

YUMENOKUNI is a casual restaurant showered in bright sunshine. Enjoy yourself fully with our original dishes with a Japanese flair. We have various kinds of desserts and Kagoshima shochu.
OPEN

Breakfast

6:30~10:00 (last in 09:30)


lunch

11:30~14:30 (last in 14:00)


Dinner

17:00~20:00 (last in 19:00)
 Saturday:17:00~21:00 (last in 20:00)
Holiday

Monday